NHS Charities Together Event
How To Host A Successful Attendee-First Hybrid Event
(Video Showcases Highlights From NHS Charities Together 2022)
"For anyone sitting on the fence thinking about hosting hybrid or online this year, what would you say to this person?"
"I'd tell them to definitely do it, it's much easier than you think… Start with what seems realistic to you and your organisation and event."
The NHS Charities Together National Conference was a successful multi-day hybrid event that was hosted on the 11th & 12th May 2023. 
The goal for this event was to bring together members for a national conference to educate members of their organisation on how to learn, develop and grow within the sector. Along with showcasing just how much of a difference each member can make. The five key words of the event were leading, learning, growing, fundraising and developing. Attendees were to leave with fresh knowledge, an experience that would "wow" them and a huge network of peers.
How Was The Event So Successful?
With any hybrid event, there is always a worry that your virtual attendees will feel less included and engrossed in comparison to your in-person attendees. In contrast, the hosts of NHS Charities ensured that this would not be the case at all.

To ensure that in-person attendees were aware of virtual attendees, the event hosts had someone physically at the event that would represent virtual attendees and their questions. Thus allowing their attendees to interact with each other regardless if they were attending the event in-person or virtually.
By offering a combination of virtual and in-person tickets to their event, they found that it grew attendee numbers to the event instead of hindering them. By offering virtual tickets to their event, it extended the reach of their conference so that it would be available country-wide. In addition to this, it allowed more accessibility and gave more freedom of choice to attendees. With the virtual aspect of the event, it allowed attendees to pick and choose which sessions they'd like to attend, avoiding parts of the event that may be non-relevant to them. Attendees were also able to watch back the event later through the swag bag feature.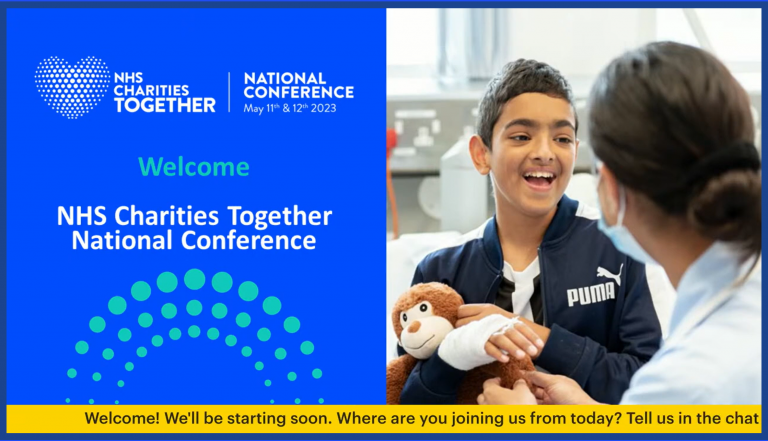 Attendees could choose whether to attend in-person or virtually


This allowed more accessibility and extended reach for their audience. For example, if audience members only wanted to attend certain parts of the event, they were able to do so more easily with content being recorded to watch back later that they may have missed otherwise.
Hosts were always high-energy and engaging


The hosts kept energy high throughout the event and consistently engaged with their audience, thus creating a more attendee-first experience. Hosts interacted with both in-person and virtual attendees which made the event widely successful. 
The planning for the event was well-structured and thought out

Attendees were provided with an informative document about each of the sessions that they would have and a full two-day schedule for the event. In addition to this, the document also provided information on all of the speakers within the event, as well as sponsors and exhibitors of the event. Attendees were able to leave with an improved experience and a better understanding of how to achieve their fundraising potential together.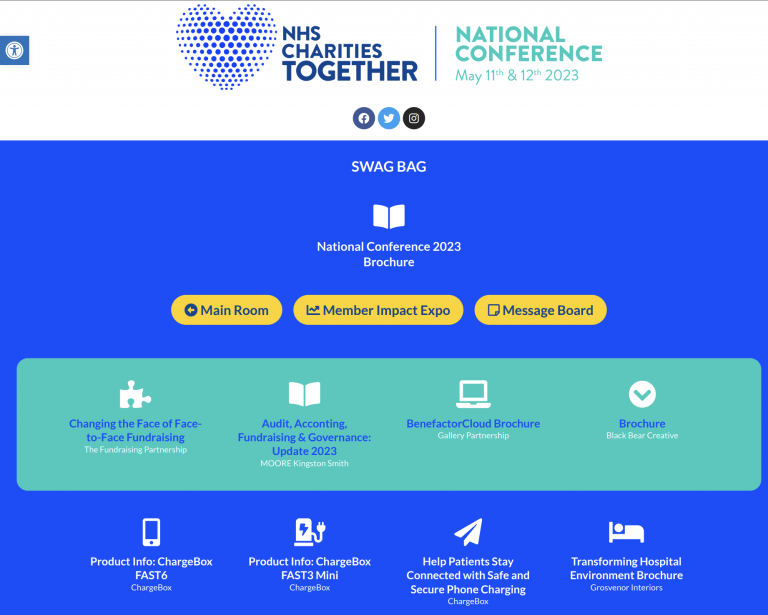 Here Are 6 Tips On How To Host Your Own Successful Attendee-First Hybrid Event!
1. Plan all of the content from the outset together
Ensure to plan all of your in-person and virtual content together to make sure that they link together seamlessly throughout the event and are both engaging for your audience. Don't neglect one audience and ensure that your content is engaging for all of your attendees.

2. Have a great host that continuously brings energy and involvement

Having a brilliant host whose energy continuously bounces off of the audience is essential for any successful event, regardless if it is virtual, in-person or hybrid. Have your host ask for feedback throughout the event and engage with your audience consistently.
3. Keep everyone doing something at the same time
Keep the conversation live and include polls and Q&A throughout your event, by keeping your virtual and in-person attendees interacting throughout the event it allows all of your attendees to feel like they are taking part.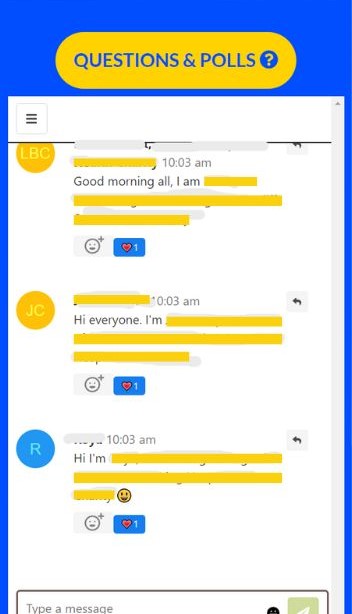 4. What can people see during the event?
Think of how you can make those in the physical room be aware of those attending virtually and how to make the virtual attendees feel more part of the event. Have someone in the physical room represent any questions asked by the virtual attendees throughout.
5. Goodie bags for virtual and in-person attendees

Plan how you can ensure that both virtual and in-person attendees both have access to goodie bags from the event. With this in mind, a great way to do this is using a delegate bag feature for your event to include extra information and presentations.
6. Create WOW moments throughout the event

Start with what seems realistic to you and your organisation and your event, however, ensure to create little moments of magic for your attendees. Make sure that personalisation is there and bring that emotion and thanking of that experience that they were shown at the same time.