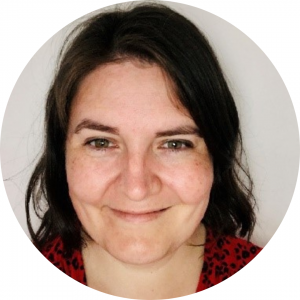 Caitlin Longman
I am the Accessibility Lead at the Stroke Association. I have worked at the Stroke Association for over 5 years. I am a trained speech and language therapist and have lived in South Africa, Sweden and the UK. I currently live in Glasgow, where I spend a lot of time working on my allotment.
I am very passionate about working with stroke survivors to make our information and services better for all. I work with Janet to run Aphasia and Accessible Voices which is a group that helps improve our work at the Stroke Association.
I have learnt so much from working with stroke survivors and am grateful for all the groups that have let me visit over the years.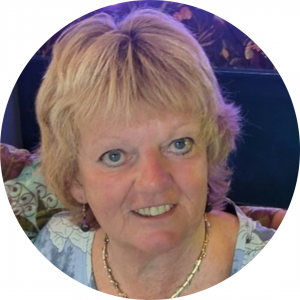 Janet Rockliffe
I am the Accessibility Assistant at the Stroke Association. I have worked at the Stroke Association for over 8 years. Before joining the Stroke Association, I worked for Speakability for 15 years.
I had my brain haemorrhage in 1994 and have had a good recovery over the years. I still have aphasia and vision problems. I love to learn new skills and strategies and I still continue to improve.
In 1998, I started the Kendal Speakability group. The group has helped my recovery and I have seen our members blossom over time. It is important to meet other people who understand your stroke. The group meets in-person and online, with some members travelling quite far to attend.
At the Stroke Association I run Aphasia and Accessible Voices. This is a group of stroke survivors who make our work more accessible. The group have made a big impact on the Stroke Association, and we can see the difference we have made.
Colin Lyall
Colin founded the charity Say Aphasia after his stroke in 2013 left him with aphasia. Say Aphasia supports anyone with communication difficulties regardless of the cause. There are now 15 Say Aphasia support groups across England and Wales including an online group. Health professionals are involved with the support groups too. Colin is also part of the local Patient and Public Voices for the NHS.

Colin has been awarded a Coronation Champion Award for his outstanding contribution as a volunteer. Colin and his wife Chrissie were invited to Buckingham Palace to celebrate the work of extraordinary volunteers across the UK.

To find out more about Say Aphasia and the work they do click here: How We Help | Say Aphasia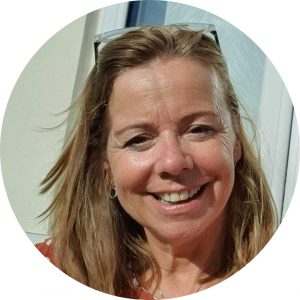 Heidi Matthews
I had my stroke at home in 2016. In hospital I underwent a craniotomy and during this time I was unable to speak and had difficulty understanding what was going on around me. I stayed in hospital for over 3 months and then began seeing a speech and language therapist.
My speech therapist recommended that I joined a stroke group which helped me come to terms with my stroke and meet other people like me. I later started volunteering at the Stroke Association and I am now a member of Aphasia and Accessible Voices. This is a group of stroke survivors who look at new projects at the Stroke Association and help make them more accessible for all stroke survivors.
I like travelling and camping and when at home you can find me outside gardening, enjoying the sunshine with my dogs and tortoise.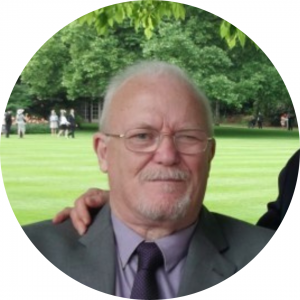 Jim Wyness
I had my first stroke 20 years ago aged 52. My first stroke left me with memory loss, fatigue and emotional difficulties. After my stroke I joined and became Secretary/ vice Chairman of Southeast Northumberland Stroke support group. I found the support from the group essential to my recovery.
I had a second stroke 15 years ago. This led to further memory loss, communication difficulties, hearing and visual loss, mobility difficulties and loss of balance. I then joined and later became Chairman of Blyth Stroke Support Group.
I am passionate about the wonderful work that stroke groups do and the role that play for stroke survivors and family members. When I'm not at the stroke group you can find me on the board of various local volunteer groups. I am also a member of the NHS Stroke Peer Support team where I work on the ward with stroke survivors offering support.
I have volunteered as a Stroke ambassador for many years and now am in the Connector role. A year ago, I joined Aphasia and Accessible Voices which is a group that helps make the Stroke Association make their work more accessible. I love seeing the difference our voices make. I am now 72 and proud to be a useful Stroke survivor.