The Beginner Guide To Hosting Your First Webinar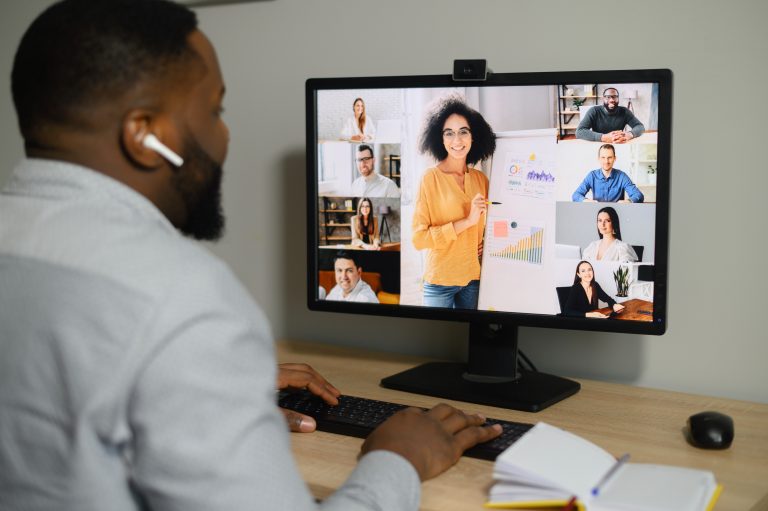 Webinars are proven to build lists, deepen relationships and support fundraising goals for charities regardless of the size—and that's why we love them! They're also a great way to ease into hosting your own virtual events as they're a lot shorter than a full virtual conference.

Webinars are cost-effective and very impactful. They're a brilliant tool to raise awareness about your organisation's initiatives, projects and impact within your sector. Engaging with your audience this way allows you to build stronger relationships with them in a way that's unmatched on any other channel.

You may assume that hosting your first webinar might be a long and daunting process, however, if you follow our beginner guide, you'll realise that the process is straightforward and easy! 

Here's The 7 Step Process To Hosting Your First Webinar
1. Deciding on the topic


Having an engaging topic is the first ingredient to hosting your 1st, 2nd or even your 70th webinar. Your audience wants to attend webinars where they can be educated, motivated and informed.
Your webinar topic should be something that relates strongly to your organisation's goals, your audience's needs and potential services, programmes, etc that your organisation might offer. Inviting well-known speakers to participate in your webinar is another great way to keep your audience interested and engaged throughout your webinar.
2. Choosing a platform


It's crucial to find a platform that can provide exactly what you need from it. Consider factors such as the size of your audience, the type of content you'll be presenting, how bespoke and customisable you'd like your event to be as well as how interactive you'd like your webinar to be. You'll want to find a platform that can bring the most professional experience to your attendees.
There are so many options out there other than Zoom or Teams; which are considered online meeting platforms and offer limited technical support and not the most customisable experience.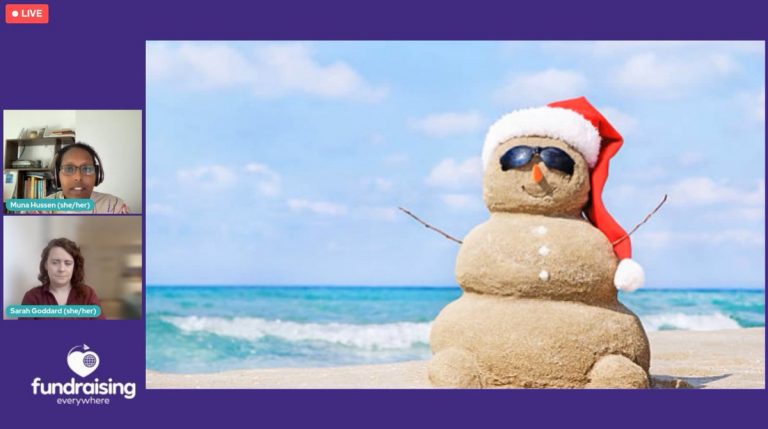 3. Choosing a date and time for your webinar


As with most types of events, whether they be virtual or in-person. It's important
to pin down the month, date and even time of your event early on
. Take a look at other events being held in your sector, what months they tend to be and the rough times that they are held.
If you're intending to host an international webinar, you need to consider the time more thoroughly- what time will all of your audiences be awake? How can you maximise your webinar attendees
4. Marketing your webinar


Marketing is very important for getting the word out to your audience that you'll be hosting a webinar. We'd suggest posting at least 1-2 times per week on your social channels such as LinkedIn, Facebook, Instagram etc. especially in the weeks leading up to it. Another great way to market your webinar is to create a hashtag as it gives attendees an easy way to talk about the upcoming event on their own socials as well!
Get all of your speakers involved and encourage them to post teasers about their particular session to get your audience hyped up and ready for your upcoming webinar.
Send emails out to your list, these can be FAQs, webinar reminders as well as joining instructions. Your email list is one of the most valuable marketing assets that you can use.
5. Building on your webinar content

Build on your topic and decide on the best format to showcase what you're aiming to say. Create a structure and script for your webinar to really make sure your content is engaging and interesting to your audience.

A brilliant way to build on your content is to create engaging polls and slides to run alongside your vocal content, this will help to keep your audience interested in your topic.

6. Test-running and troubleshooting

For a smooth-running webinar, it's important to make sure that your speakers are comfortable with using your platform of choice by test-running the webinar software or tool that they will be using prior to the event. This is also a great time to rule out issues with video and mic quality.

By forgoing this step, you run the risk of more potential technical issues such as mics not working, issues with lighting and video and a more clunky webinar- so this is a crucial step that must be followed. 

7. Hosting your webinar


This is where all of your prior preparation will have paid off! Don't forget to contact your attendees via email a few days after your webinar to keep it fresh in their minds and check if they have any additional questions relating to your topics. You can also record your webinar to continue generating leads long after you've finished hosting.
Want to host your own successful virtual event? We're on a mission to make engaging and accessible events possible for everyone, everywhere.