4 Types of Virtual Events That Can Really Make An Impact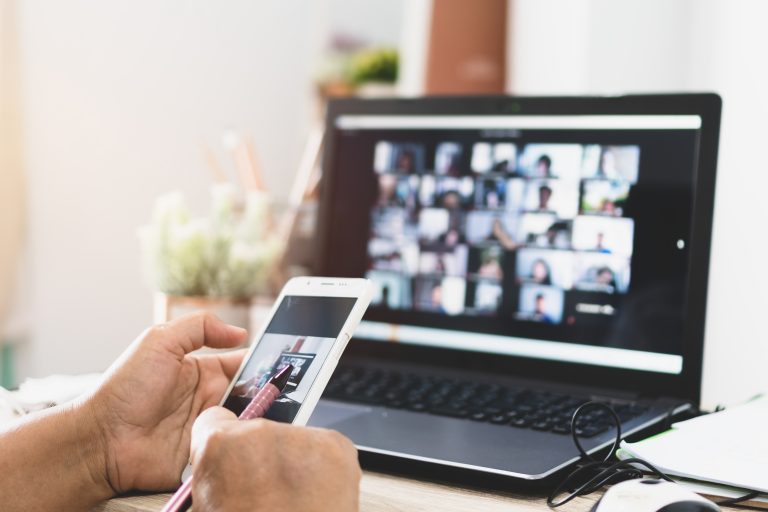 Virtual Events can make a huge impact on your reach; they're accessible, flexible and cost-effective. They're becoming increasingly popular within the not-for-profit sector and – they're here to stay.

Virtual Events are a brilliant tool that we believe every organisation should be utilising, whether that be alongside physical events or by themselves. From Hybrid Events to Webinars to Workshops And Training Sessions – There's an event format that will make an impact in every organisation.


In this blog post, we'll be outlining 4 of our favourite types of virtual events.. By the end of this article , you'll leave with a better understanding of what type of virtual event will suit you and your organisation and the best way to make use of them to increase your reach and leave a positive, lasting experience for your audience. 
Here are 4 Types of Virtual Events That Can Really Make An Impact
1. Hybrid Events
Hybrid events are a great alternative to a fully  in-person event. They're perfect for organisations that already have a programme of  in-person events but who are looking to extend their audience reach. . Going hybrid means you can reach individuals way beyond the physical location you've chosen, and can even reduce your in-person costs, by hiring a smaller venue for the in-person portion of your event. Simultaneously, you can  save on speaker travel costs to your venue, whilst also allowing the potential for even more attendees.
Hybrid events have brilliant potential to make a significant impact on the not-for-profit sector. They're also great for expanding event reach, increasing event engagement by creating a more accessible and sustainable event and providing additional data and analytics that may not normally be collected with a solely in-person event. By leveraging virtual event platforms, organisations can collect data on attendee demographics, engagement levels and more. 


At the
Charity Film Awards 2022
, 550 people joined in-person at their Leicester Square venue, however 157,000 attendees watched online. This was like having the capacity of 285 ODEON theatres, instead of just the one the physical event was held in.
By harnessing the power of hybrid events, you can make a significant impact on your audience, drive positive change and help to achieve your long-term goals.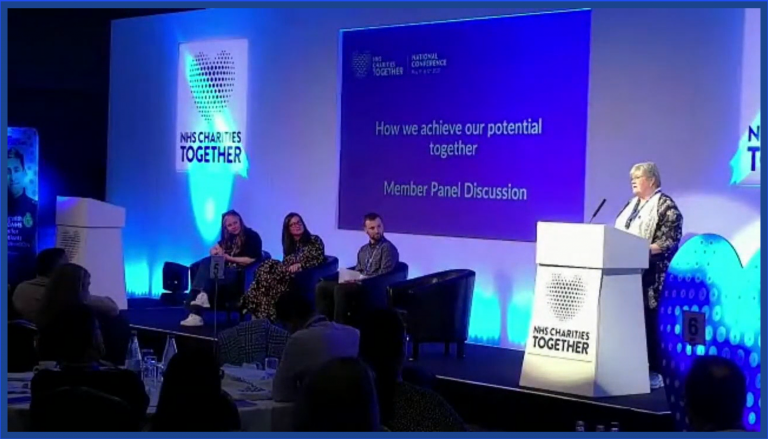 2. Webinars
Webinars are a brilliant way to break into hosting your own virtual event. They tend to be a lot shorter, so require less planning on your end – whilst also being immensely impactful on your organisation's audience depending on the content that you decide to showcase during the event.
For starters, webinars can provide an excellent platform for your organisation to establish yourselves as thought leaders within your sector, whilst allowing you to engage with your audience in an interactive and meaningful way. Webinars are also tried, tested and very effective lead magnet, to help you grow your email list.


At your webinar, your audience can actively participate in Q&A sessions, polls and discussions. Engaging with your audience this way helps you build stronger relationships with them in a way that's unparalleled on any other channel.
Webinars also offer a cost-effective way to raise awareness about your organisation's initiatives, projects and impact within your sector. Since webinars are shorter than hosting a full virtual conference or summit, they tend to be cheaper to run- thus making them a great way to start branching out into hosting fully virtual events. 
3. Virtual Conferences And Summits
Virtual Conferences and Summits tend to be larger events, which can be spaced out over multiple hours or days. This format of event requires a lot of planning; gathering good speakers, creating great content to showcase during the event and more – but it can be well worth it, if done right and with the right support.
Virtual Conferences are a great way to become an educator within your sector whilst ensuring that your event has increased reach and accessibility for your audience. Hosting a Conference virtually rather than In-person removes geographical barriers and makes participation in your event accessible to a wider audience, helping to overcome both geographical, but also personal financial barriers in your audience attending. In turn, this reduces your cost and time associated with travel as well as finding an in-person venue to host from.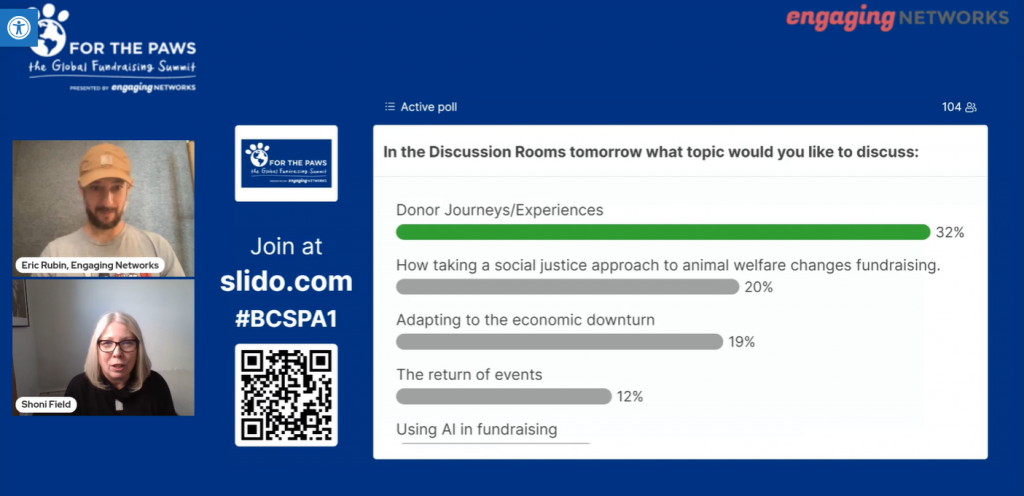 4. Workshops And Training Sessions
Virtual workshops and training sessions are a great way to interact with and educate your audience in a meaningful way using insightful content. Virtual workshops and training sessions give your organisation the chance to showcase your expertise and thought leadership. These sessions are great for providing opportunities for skill development and capacity building within the organisation and among its stakeholders.
Hosting your workshops and training sessions virtually allow for adapting to changing needs as they offer flexibility, allow for quick adjustment of content or formatting of sessions to address emerging issues and allows them to quickly respond to preferences of your target audience. Virtual workshops and training sessions are also a great way to monitor your event; tracking attendance, engagement levels and participant feedback to assess the effectiveness of the sessions and identify areas for improvement.
In conclusion, virtual workshops and training sessions are a cost-effective and accessible way to provide skill development and capacity building within the sector and are a great tool which needs to be utilised. 
Want to host your own successful virtual event? We're on a mission to make engaging and accessible events possible for everyone, everywhere.