Flying Without Wings: Is This The Future Of Virtual Networking?
For many, networking is already difficult and awkward…moving it on to a zoom call or a video chatroom has just made it even worse.
I know when faced with the prospect of video chatting with strangers after a long virtual conference I would much rather log out, close my laptop and go and live my life.
'Video call roulette' (where virtual event platforms match you up with a random person) is great in theory. But in reality, a total stranger popping up in your home on a one-to-one video call void of context is the stuff of nightmares.
 No wonder your attendees don't want it – no matter how much you do.
Metaverses and immersive worlds won't help any time soon. They're clunky and overwhelming for attendees. And a VR headset sounds great until you start to try to do anything as simple as taking notes.
So what can be done?
Do we give up on networking at virtual events?
That seems a shame.
Conference attendees will often tell you that the in-person networking, mingling and partying is the most beneficial and entertaining part of an event.
But we also know relying only on in-person events severely restricts your access to speakers and attendees.
Are we simply approaching this in the wrong way?
Could we instead be providing the best of both worlds for little or no extra cost?
In fact what if it could present more revenue streams for your event?
I'm talking about in-person networking groups interacting with virtual content together:
a "Watch Party.
Think watching a film on Netflix at your mate's house. A watch party is an in-person gathering to view online content.
More and more we're going to see conference organisers create virtual and hybrid events for you to consume – not at home by yourself – but in a venue with like-minded people. 
Here's why…
Attendees get more diverse speakers and content, more affordable events, and more substance from meeting fellow participants in real life.
Speakers no longer have to be there in person, giving you the option of distant and busy speakers you might not otherwise be involved. Or you can mix and match your speakers: virtual speakers presenting across a bunch of regional Watch Parties plus local speakers unique to each group of viewers.
Sponsors – for a price- can now host their micro-conference in their own offices or venues. Built around your event's core content, each sponsor can put their own spin on it, their own call-to-action, and their own specific audience.
Attendees themselves can organise their own Watch Parties. You can support them with event kits and quality content, while they take care of the in-person stuff for you.
Suddenly your big 'international' conference has become local to everyone and even more accessible. Our clients often worry about attendees sharing access. Instead, let's embrace it and lean in to it. A good Watch Party reflects well on you.
Reuse your recorded elements and enable "pop-up conferences", sharing virtual content across different times and venues.
The Future Of Virtual Networking
Back in 2019 our co-founder, Nikki, recorded a conference session as a hologram which was then delivered to an in-person audience in New Zealand.
These pop-up conferences could take place in really exciting venues.
Not just those drab conference rooms we've all come to accept as normal.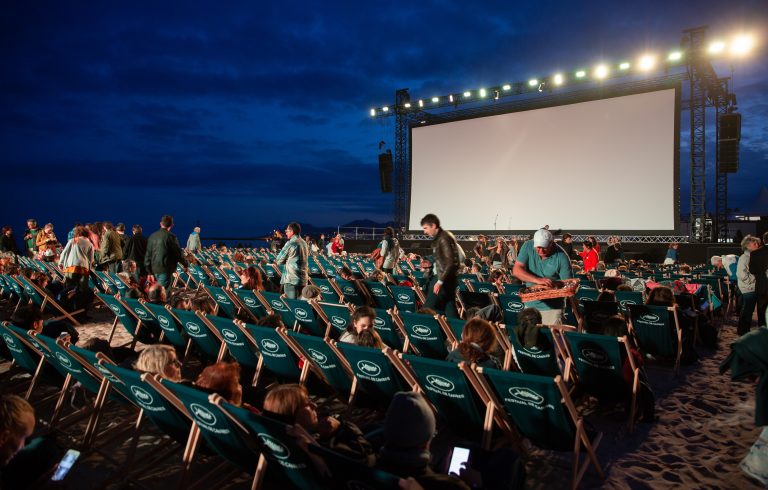 I'm excited to see how Watch Parties develop.
By not restricting ourselves to the conventional argument of virtual vs. in-person networking and events we can offer our attendees something really special without overwhelming event organisers.
Watch this space.
We help organisations like yours host virtual and hybrid events hassle-free.
Would you like support hosting engaging and successful virtual events this winter?