How BC SPCA Utilised Everywhere+ For Their 3rd Annual Virtual Event!
"And that's the third annual For the Paws Summit wrapped! Together you made it possible to bring together 350 fundraisers from 6 countries over umpteen time zones."
The For The Paws Global Fundraising Summit event was a multi-day event hosted on the 3rd-5th April 2023 by the
BC SPCA. It brought together multiple animal-based charities and spanned a total of three days.
The For The Paws Global Fundraising Summit event was a multi-day event hosted on the 3rd-5th April 2023 by the BC SPCA. It brought together multiple animal-based charities and spanned a total of three days.
The goal for the summit was to educate other animal welfare fundraisers within the community with a multitude of speakers from 6 different countries. The aim was to showcase directly applicable successful and innovative fundraising practices within the animal welfare movement. The goal of the event was for attendees to leave with an international network of peers in their fundraising area to share innovations, best practices and solutions.
How Was The Event So Successful?
Enjoyed by people around the world, from North America all the way to Australia. The BC SPCA kept their audience included and entertained by answering questions and creating polls to get live feedback throughout the massively successful event with over 160 attendees in the grand hall alone on just day 1!
BC SPCA utilised the custom buttons to lead to different rooms within the event, meaning that if attendees wanted to watch a particular part of the event, they could easily switch rooms and be exactly where they wanted to be at any time. Attendees were also able to go back and watch content they may have missed through the event's delegate bag.
This is the third annual event hosted on our platform by the BC SPCA, with their first Everywhere+ virtual event being in 2021!


Multiple topics were covered during the For The Paws virtual event such as where and how to find supporters in the digital space, animal emergency funds, photo contests, digital innovations to implement today and many more.
They made their audience feel included


With such a large audience, sometimes it's difficult to keep a personal connection with them. BC SPCA were able to maintain a personal connection with their target audience by encouraging them to answer polls to determine content that they wanted to learn during the event, interacting with them by asking where they were tuning in via the chat, as well as answering questions in real time to really keep them engaged.
Speakers were from a range of different backgrounds
Speakers were able to be connected despite the distance and came from a range of different charities and non-profits including Engaging Networks, San Diego Humane Society, Veterinarians Without Borders, RSPCA, and Brant County SPCA. This event was able to bring together smaller charities with larger ones.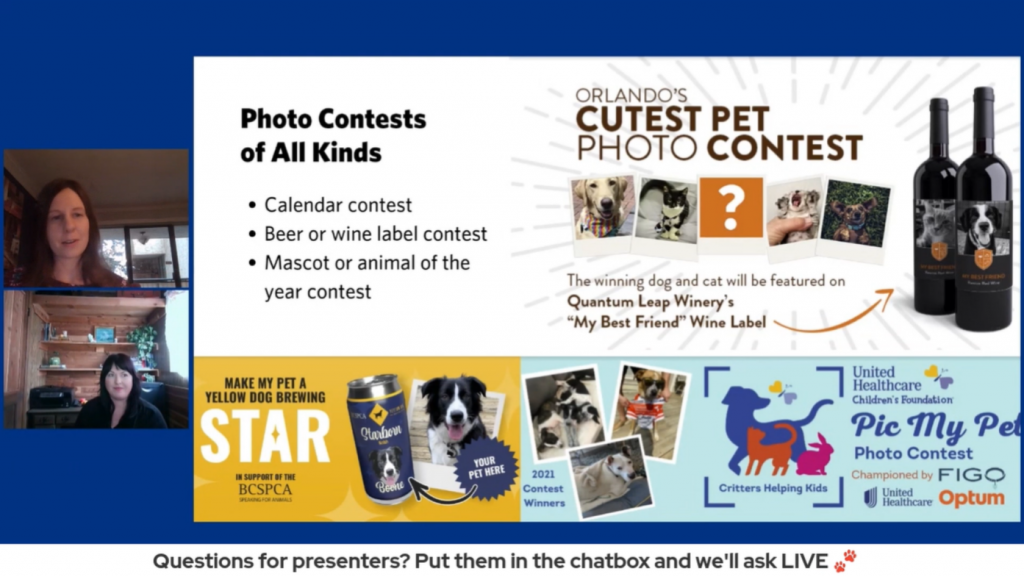 "A big thanks to the wonderful folk at Everywhere+ who hosted us yet again, went above and beyond with our event and are always calm under pressure when dealing with the unexpected :)."
Here Are 5 Useful Ways To Improve Engagement At Your Virtual Event!
1. Polls and Q&A
Polls are a great way to help your audience feel more engaged whilst helping you as a host get to know your audience better. It also helps your audience see how they stand in relation to their fellow peers within the industry. Having a Q&A session at the end of your event ensures that your audience leaves with no lingering questions and helps them to further consolidate their knowledge on your virtual event's topics.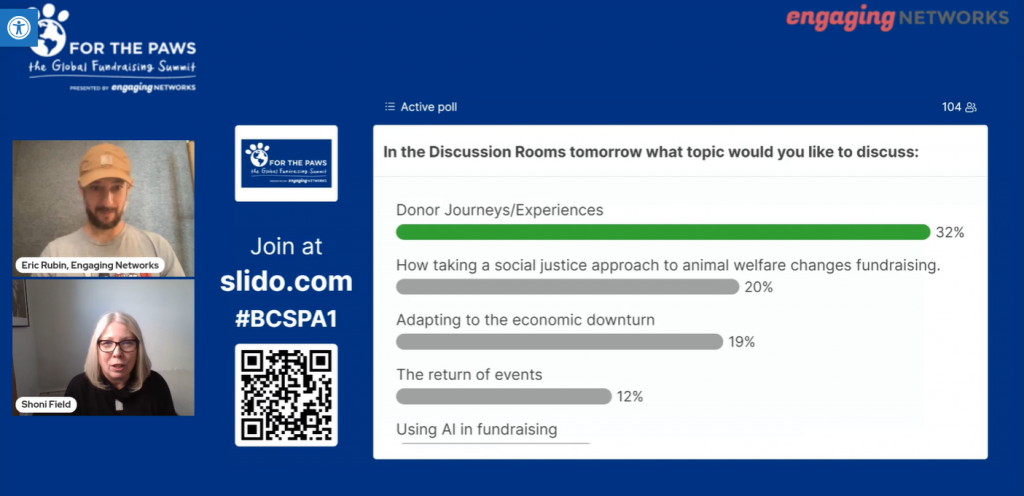 2. Breakout discussion rooms
With larger events especially, it can be difficult to have an effective discussion between so many attendees at once. A way to encourage these discussions is to have multiple breakout rooms after a topic or presentation for your attendees to reflect, collaborate or have engaging discussions about what has been discussed during a portion of your event.

3. Encourage input and facilitate in-event networking
A great way to engage with your audience is to encourage them to use the chat feature within your event. Motivate them to introduce themselves, ask attendees for their input on what is going on, their feedback or thoughts on the event. Encouraging your audience to use this feature as a networking opportunity and a way to connect with others is also a brilliant way to keep them engaged.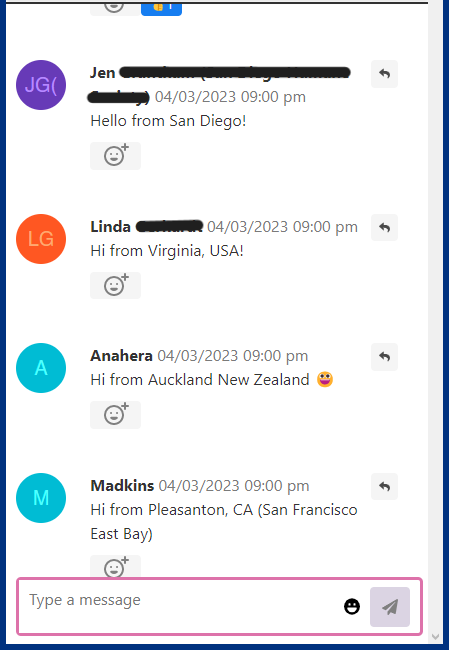 4. Start a hashtag or get your attendees engaged on social media channels
Keep the conversation going on social media by starting a simple custom hashtag about your event and encouraging your attendees to share their thoughts, details about their experience at the event or even fun selfies of them watching the content! This is a surefire way to keep your event fun and memorable for your attendees.

5. Have a combination of live, pre-recorded and on-demand content
There are many benefits to offering a combination of live and pre-recorded content.
With pre-recorded content, the speaker can be available in the chat box to discuss with attendees live and answer their questions.
Live content is useful because it can be adapted in real-time with feedback from your audience influencing it.
Ensuring all content is available On Demand after your event means that no one has to miss out if an attendee is unable to make it on the day. It also means your audience can reengage and continue learning long after your event has ended.
And with our delegate bag feature, you can provide even more value to attendees by including bonus content like additional presentations, workbooks or PDFs for your audience to interact with.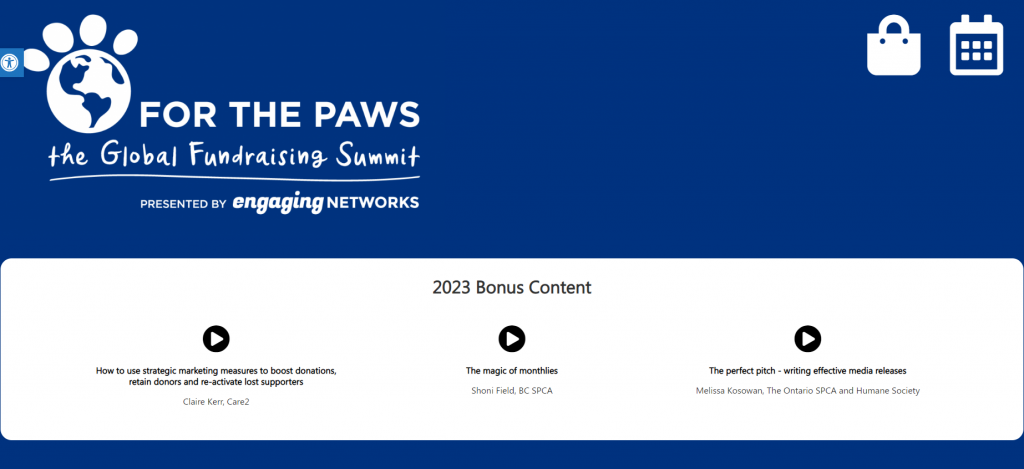 We help organisations like yours host virtual and hybrid events hassle-free.
Feeling inspired and wanting support hosting engaging and successful virtual events?