Challenge Event Fundraising: Reduce attrition and raise more money with a virtual welcome event
Because of the cost of living crisis, donor numbers and income have taken a hit in recent months.
Throw changing participant habits and motivations into the mix, and challenge events fundraisers have a tough year ahead to navigate what works now.
The good news is that challenge events fundraising will always work; we just need to adapt and innovate to stay ahead, and even lead, trends.
It will take time and you will get there.
The even better news is that there is something you can do now to reach your fundraising goals in 2023.
✨ Stewardship ✨
In recent months, Everywhere+ have hosted virtual welcome webinars for challenge event fundraisers to increase income and reduce drop-outs.
We've also supported sixteen charities with their London Marathon fundraising by hosting welcome events for new and existing runners.
Here we'll show you step by step how to put together your own virtual welcome event including who and what you need to include – just plug in your speakers and you're set!
First, why should you host a welcome event?
A welcome event helps set the scene for your challenge participants – why are they there, who are you, and what do they need to do?
If they've signed up from a digital campaign or direct mail, the welcome event adds depth by sharing stories, creating connection, and skills from real people.
By the end of the 45-minute webinar, your supporters will feel inspired to take action and know exactly how do it.
And because you've put faces to names and interacted with each one, the accountability and community will spur people on past the moments when they feel like they can't continue.
OK, so why host a virtual welcome event?
Aside from the fact that virtual events increase income, reduce environmental impact, and improve accessibility, they're also a highly effective retention tool that is low cost and guaranteed to go ahead no matter what's happening in the world.
👉 50% of charities said they experience income growth when live virtual events were added to their stewardship journeys, and 64% reached or exceeded their fundraising goals.
The virtual medium can reach anyone, anywhere, and by sharing real people and real stories it can build trust and humanise your brand.
They're also easier to attend than a real event, and easier to encourage and track participation than an email or letter.
Sold? Here are seven steps to host a virtual welcome event…
Step 1: Follow our plan
We have over 30 years combined experience of working in and for charities.
We've also streamed over 25,000 hours of virtual events on our platform.
Here is our suggested flow to help you host the best welcome event.
Be clear on your goal; to make sure participants feel supported, appreciated, and are taught the basic fundraising skills to support their involvement – and know why they're doing it.
Step 2: Gather your content
You don't need to start from scratch and will have everything you need within your team as long as you work together.
👉 Chat to your marketing team and download any existing brand or fundraising stories.
👉 Talk to community fundraisers about inspiring stories from out in the field and ask if they'd be up for joining for five minutes to talk about it.
👉 Get in touch with last year's top-performing donor and pre-record you both discussing their involvement and how they felt about the experience.
The key goal here is authentic connection and sharing your team and stories from behind-the-scenes.
It doesn't have to be polished and perfect, it just has to be real.
Step 3: Accessibility
22% of the UK population identify as having a disability and they should be included in your virtual events, and any other fundraising activity, without having to ask for access.
Make sure the platform you choose has accessibility features as standard, any graphics you use include alt-text, and that any slides used during a presentation are provided in advance (or included as a download from the event site)
Step 4: Tell people about it – and keep reminding them
One of the key challenges for webinar hosts is finding an audience, so you're already a few steps ahead by knowing who you want to be there – the key thing is making sure they attend.
Not all of your participants will attend your welcome event, and that's ok. The ones that do attend are now your key donors that have the top capacity to over-achieve.
And to get them there will take a blend of marketing, communication, and 'offline' stewardship tactics.
Step 5: Make it an experience
When the webinar ends you want your attendees to feel uplifted and confident, and the content you host and where you host it is key to this.
Include vibrant speakers or hosts to lift up the atmosphere, switch up talk duration and format to keep the pace flowing, and use a platform that encourages and allows interaction at every opportunity.
Did you know? Your Everywhere+ event will be fully branded to your charity and we'll even run it for you?
If you're fortunate enough to have a location to film your videos from, then do it!
There's no better than seeing the people or places you exist for included in the background of your event – like this example from MuseumNext 👇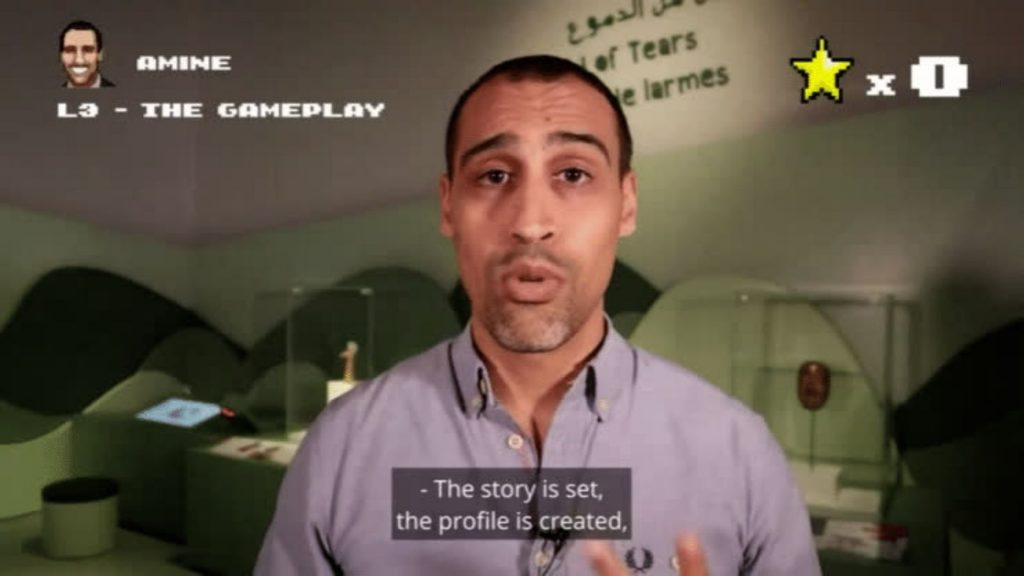 Step 7: Get the tech right
70% of webinar attendees said that a good mic is crucial for event success compared to 60% that say video, and both can be achieved with very little cost or effort.
Most smartphones and laptops have quality cameras for filming, and you can pick up smartphone or desk mics for under £10 from most online stores.
If your internet connection doesn't support quality live-streaming, it's ok to pre-record your content to be used at the event – be sure not to highlight this when you're talking and record it as if you're speaking live for a seamless experience.
Virtual events are here to stay and stewardship events hold the key to success to long-term fundraising success.
Use the steps above to plan your next welcome event and get in touch if you have any questions about timing, marketing, platforms, or content.
Good luck!
PS. if you'd like to receive our FREE 2023 Virtual Events Report (including results from the London Marathon Welcome Project), join our mailing list.
We promise to only email you things that will make your job easier and more impactful, and you can come off whenever you want.