The Future Of Virtual Events 2022 Research Insights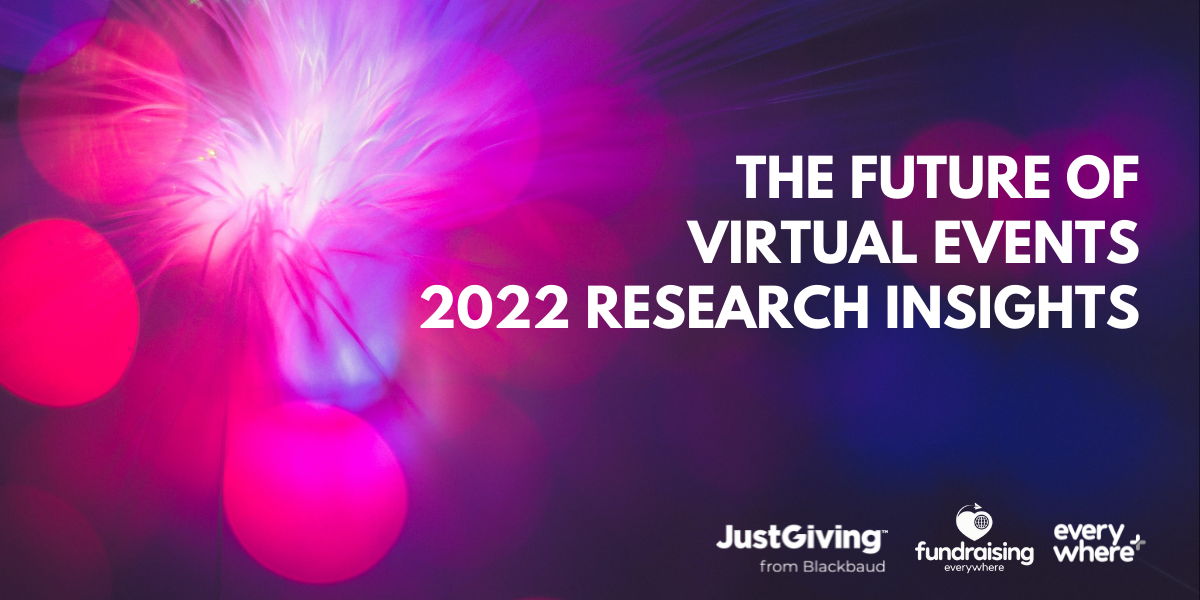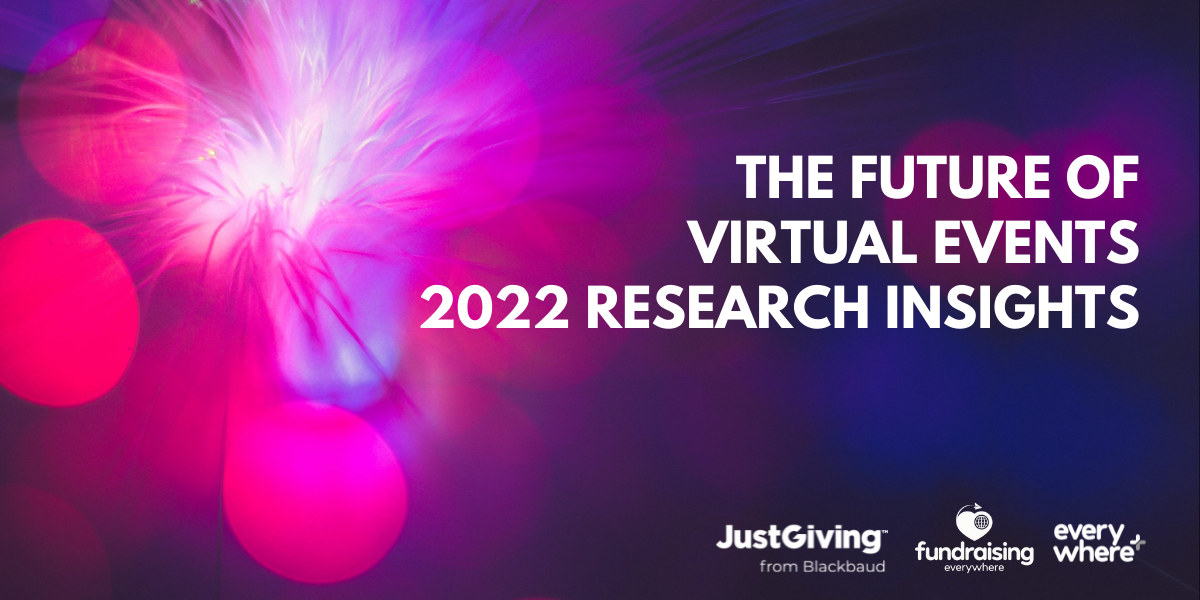 Isn't it a brilliant feeling to put a lot of work into something for it to succeed?
Well, take a moment to celebrate your success because it's now proven that all of those virtual events and meetings you've hosted since 2020 have positively impacted your fundraising goals.
That's right.
Swipe for the stats.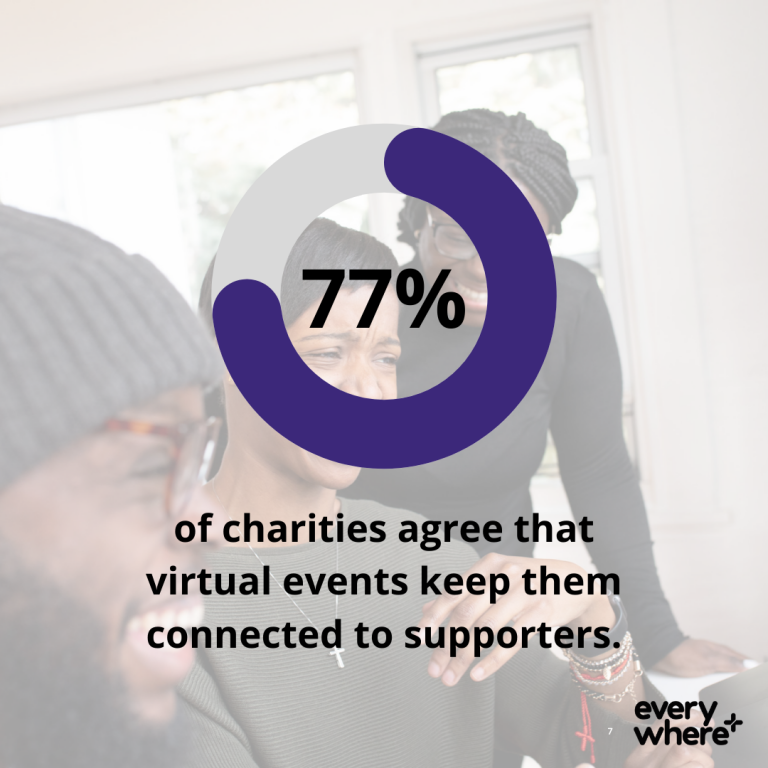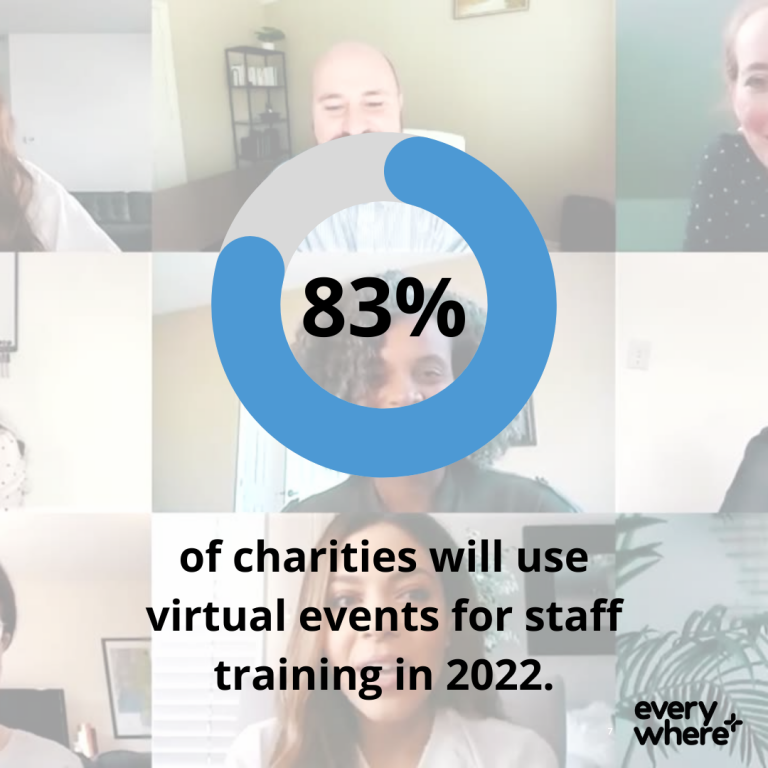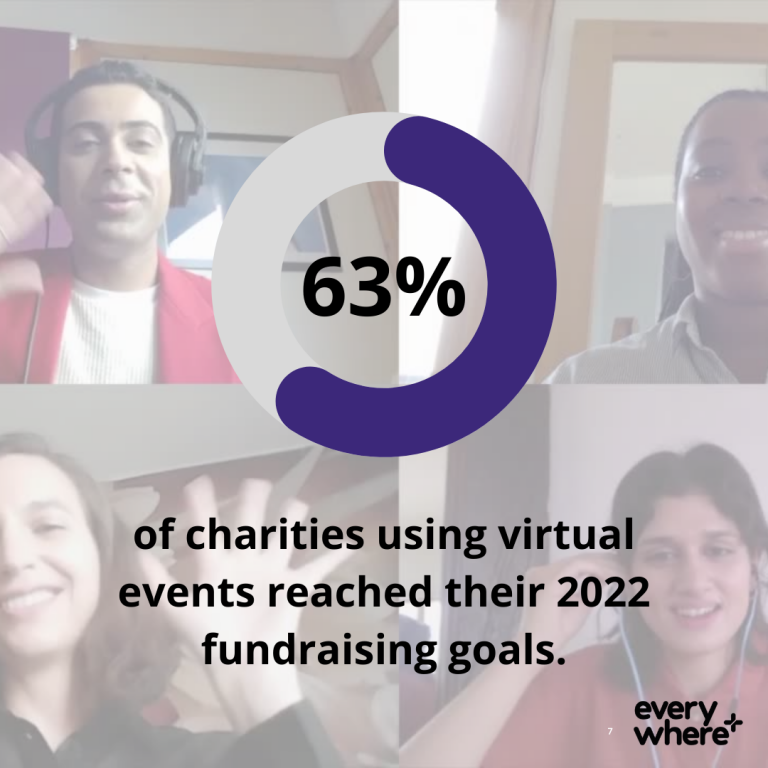 We've hosted almost 1,000 virtual events for over 400 charities since 2019 and it was immediate to us the power of virtual events when it came to connection – well before it became a necessity.
That's why, in partnership with JustGiving and Fundraising Everywhere, we commissioned research completed by independent researcher, Susie Mullen, to track the full benefit.
Teams are making tough decisions right now; return to the familiar or continue to build and improve to continue with their digital transformation.
The data available in this report makes those decisions easier to make as well as giving you and your team the confidence to make the right ones.
Virtual events help you reach more people, improve ROI, as well as tackle other sector challenges including accessibility, sustainability, and data ownership.
Download the free report today to discover what they can do for you.
The Results Are In
Download first of-its-kind research into the impact of virtual events, giving you the data you need to plan for the future.