I Wish I'd Thought of That (IWITOT)
- 10th Anniversary Hybrid Event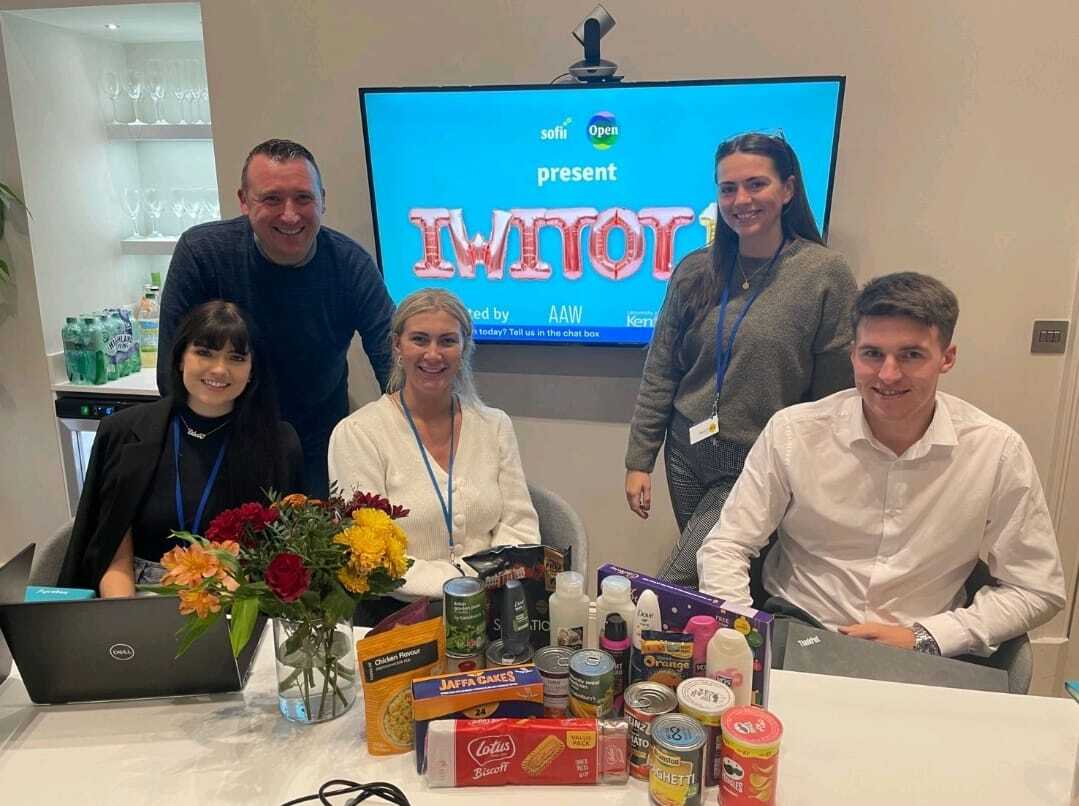 The Showcase of Fundraising Innovation and Inspiration (SOFII)
Returning for their first in-person event since 2019, SOFII hosted their first fully-hybrid IWITOT from Holborn Studios in London.
The event was created to inspire attendees with fundraising ideas that other people had thought of. Each speaker shares why they love the idea they've chosen and what they feel fundraisers can learn from it – all in just seven minutes!
Although the online and in-person attendees enjoyed the same content from Holborn Studios, each audience had their own host that was able to talk to them directly and engage with them throughout.
This kept energy high from start to finish, and helped the online attendees feel included.
We partnered with an in-person audio visual (AV) team that helped us feed through different visuals (speaker, audience, slides, zoomed-in/out)  to keep the attendees engaged with changing visuals and perspectives.
1. SOFII are a small team (just three people, all working part-time!) and they deliver this project on a limited budget.
By working with their long-term partner (Open) and sourcing other key corporate sponsors, SOFII were able to host a successful, fully-hybrid event from a London location and pay all of their speakers. For a charity of their size, this is a huge accomplishment. In fact, this single event is their biggest income generating fundraiser of the year with an ROI of 1:3 – one that is vital to sustaining their small organisation.
Going hybrid didn't mean less income going to the charity though – their net income for this hybrid event was higher than their previous in-person only IWITOT events.
2. SOFII are committed to improving their event access and experience
Just two weeks before the event a tube strike was announced for November 10th – the same day as IWITOT.
Because the event already included an online element planning was able to continue. Any speakers that weren't able to attend could be beamed in from home, and any attendees could watch from wherever they were.
Thankfully, all of the speakers made it in on the day but having that contingency plan already in place kept their income and plans all on- track.
3. Attendees made it their own 
It wasn't just the 150 people at Holborn Studios that enjoyed an in-person experience – many of the online attendees hosted 'watch parties' at their offices to enjoy the online event experience together as a group.
'Despite having put on many virtual IWITOT events with Everywhere+ before, the SOFII team were still nervous about our first fully hybrid event.

It was our tenth anniversary, and while we may have a small team, we had high hopes for this celebration of what we have achieved with Open over the past decade.

We didn't want to disappoint at such an important point in our organisation's history!

Of course, I need not have worried.

Putting together the online portion of the event was so easy with the Everywhere+ team; Simon, Maggie and Ana behind us supporting all the way.

They were quick to respond to my many queries and do so in a way that even a technophobe like me can understand! And they have so many options to choose from on their platform, meaning our online event felt special. We had lots of great add-ons to offer our audience and our sponsors.

My only regret is that I wasn't able to split myself in two on the day.

I really wanted to be able to be in the chat room, listening to our online host, watching the speakers and seeing the engagement with our virtual audience.

But luckily, I have the recording!

I love working with Everywhere+ and even if you are a small charity, get in touch. It's more affordable and much easier to host your own event than you might think. If we can do it, you can too!'
We help organisations like yours host virtual and hybrid events hassle-free.
Would you like support hosting engaging and successful virtual events this winter?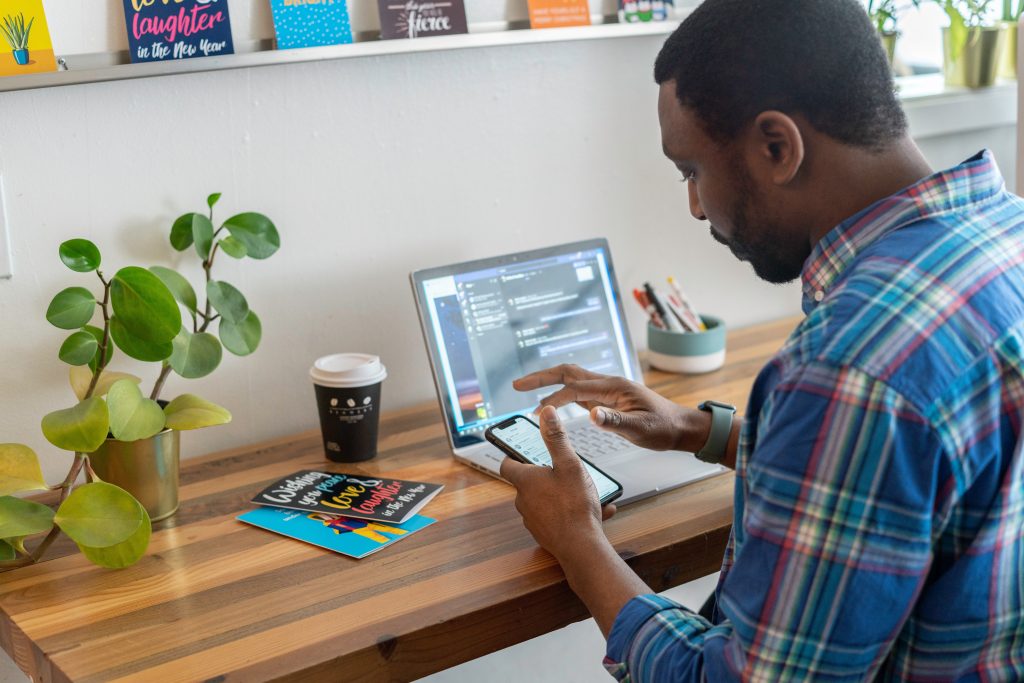 Charity leaders face difficult decisions in 2022 when it comes to hosting in-person meetings, training, and events.
With the upcoming relaxation of restrictions, there will be anticipation and expectation of a celebratory return to in-person events and the end to 'Zoom fatigue'. But alongside that, pressure and expectation of retaining virtual for the accessibility and low-cost delivery it provides.
A pull to go back to the 'old-world'?
We have many years of pre-pandemic in-person experience that can be hard to ignore. It's natural that after two years of unprecedented circumstances we would want to return to 'normal' and pick up where we left off. In our experience of hosting virtual events and conferences since 2019 and throughout the pandemic we've heard many backstage conversations along those lines.
When it comes to virtual events it can be harder to measure with limited data available on its effect and many online events not having an immediate fundraising ask to determine ROI. With a sector catching up and improving with digital transformation, we were thrown into this world of online connectivity without a lot of time for planning. It felt rushed and subpar compared to what we're used to. But, even in the early stages of virtual events, they've been successful in stewardship, staff engagement, and long-term fundraising for many charities.
Future-proofing our work
Online events and digital engagement are something we have been working towards as a sector for many years.  To continue to reach new audiences and retain donors, charities must continue to provide virtual offerings to donors that they can access from wherever they are whilst retaining a high level of engagement and experience they've grown accustomed to during a pandemic of online abundance.
To move away from virtual events now would be to miss out on progress made, high ROIs available, accessibility for supporters, and more sustainable choices this option provides.
So how can you confidently plan for the inclusion of online events in your 2022 strategies with the support of your board and team?
Helping to sustain progress made
Everywhere+ and JustGiving have launched research to measure the impact of live virtual events in the UK charity sector.
The data provided will offer insights into the effectiveness of online meetings, events, webinars, and conferences for both internal and external engagement; giving you the information you need to make informed decisions about what to do next.
Insights provided will confirm how virtual events, meetings, and webinars have impacted,
Fundraising from key supporters including corporates, legacies, and major donors
Income across the fundraising mix
Stewardship 
Donor retention
Staff engagement and wellbeing
Participation and research results are free to access and the report will be made available in March 2022.
You can complete the survey in less than ten minutes before February 13th, 2022.